The history of the Department of Statistics, University of Dhaka, has a distinct association with the world leading prominent scholars R. A. Fisher, P. C. Mahalanobis and Satyan Bose. They had profoundly influenced, stimulated and encouraged one of the nation's greatest intellectuals and national Professor Qazi Motahar Husain to learn Statistics. This helped him to become a pioneer of Statistics education and research in Bangladesh.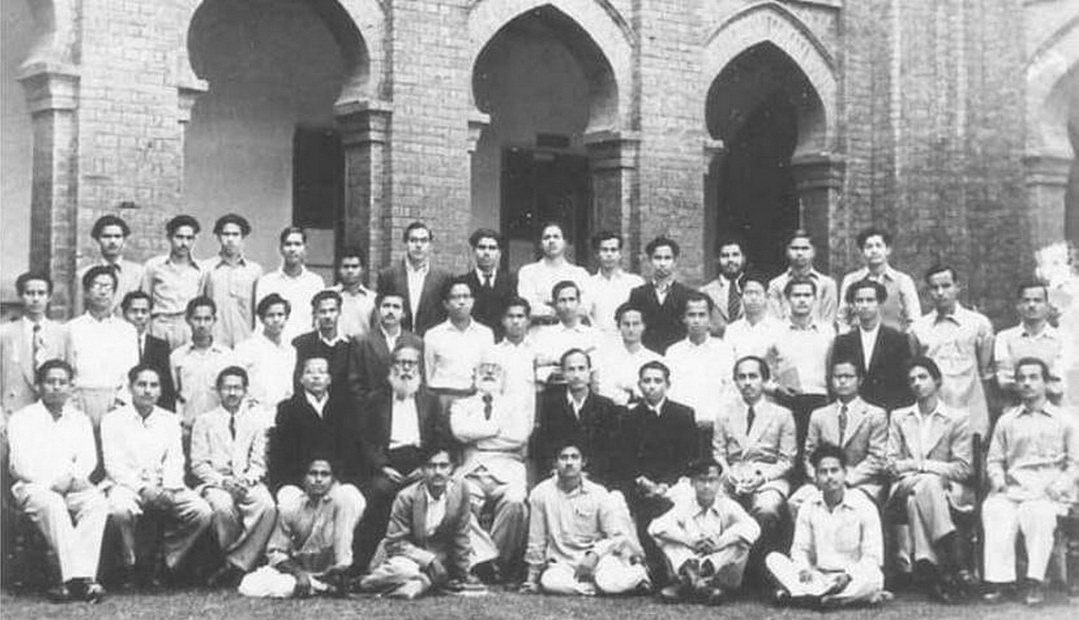 Teachers and students of Department of Statistics, University of Dhaka photographed with Professor Ronald A. Fisher and Qazi Motahar Husain in 1954
During early forties of twentieth century, the University of Dhaka started teaching Statistics as optional papers in the BA/BSc Pass, BA/BSc (Honors) and MA/MSc courses in Mathematics. Later on, Professor Q. M. Husain first started three year BSc (honors) with only two students (Md. Ashraf Ali and B.R. Zulquarnain) and MA/MSc in Statistics with only four students (Mir Masood Ali, M. Atiqullah, Khandokar Monowar Hussain and M. Obaidullah) under the Department of Mathematics and Statistics at the University of Dhaka in 1948. After two years, an independent department named "Department of Statistics" was founded by Professor Q. M. Husain on 1 October 1950. The department started its full-fledged journey with two faculty members, Professor Qazi Motahar Husain as head of the department, and Professor ANM Muniruzzaman, a former faculty member of Indian Statistical Institute (ISI).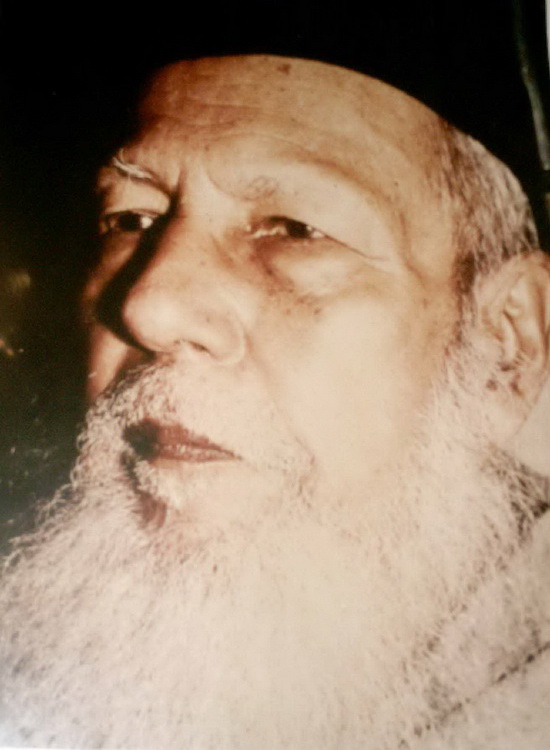 Qazi Motahar Husain
At the onset, the academic activities of the department were conducted at the Physics building of Curzon hall campus. Afterwards, it was shifted to the third floor of the science annex building, now named "Qazi Motahar Husain Bhaban" in honour of the founder of the department. The Department of Statistics was renamed to the Department of Statistics, Biostatistics and Informatics on 17 June 2008. After more than eight years, the department returned to its previous name "Department of Statistics" on 1 December 2016.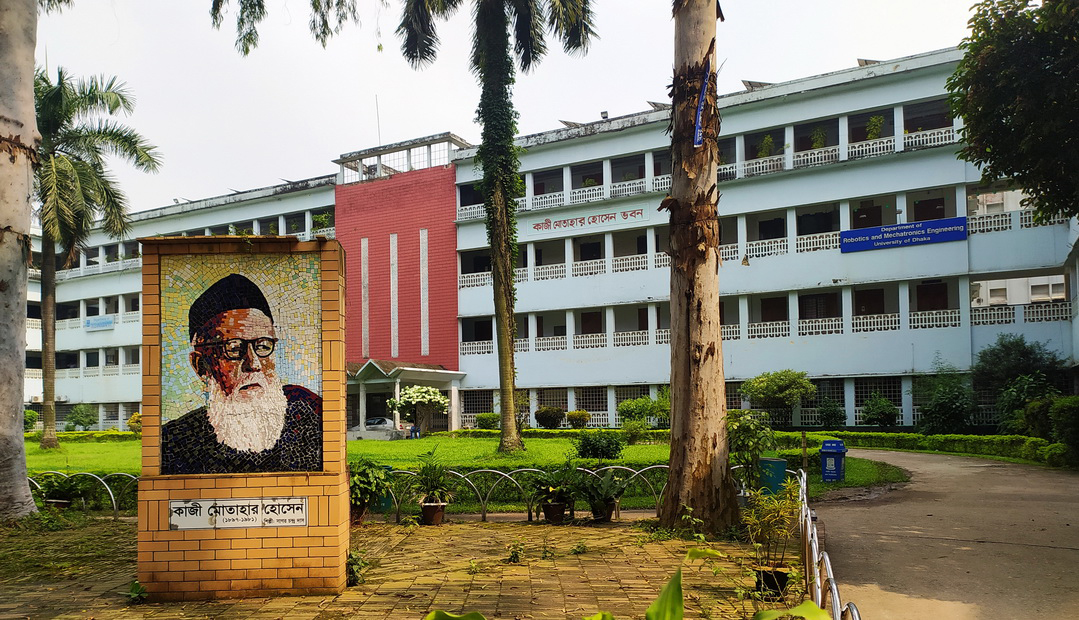 Qazi Motahar Husain Bhaban
The department is proud to have produced many leading statisticians, including founders of Statistics departments at several universities in Bangladesh, USA, Canada and elsewhere. It cherishes a rich history, spanning over 70 years, of offering a broad spectrum of teaching and research, and degrees in Statistics through the undergraduate, postgraduate and doctoral programs. Historically, faculty members and graduates of the department are engaged with many policy-oriented research projects of Government and Non-Government organizations.
The department has the privilege of organizing and participating the intellectual gatherings like conferences, seminars and workshops on regular basis, which create opportunities for both students and teachers to interact, build collaboration and share knowledge with the world-renowned statisticians. The alumni association of the department named as Dhaka University Statistics Department Alumni Association (DUSDAA) was formed in 2009. It celebrated the 60th anniversary of the department by organizing an international conference.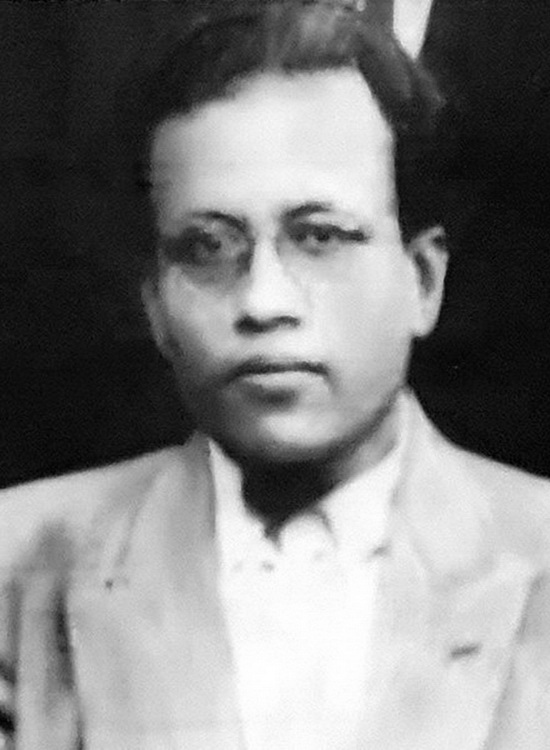 Professor ANM Muniruzzamn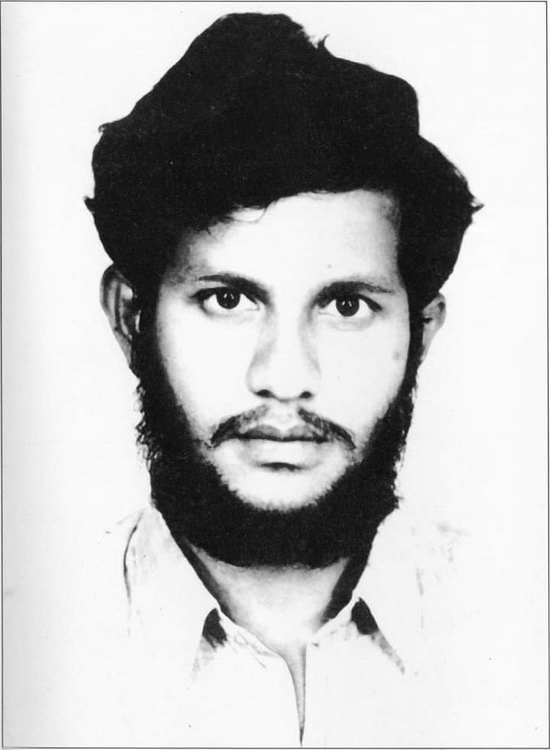 Bir Sreshtho Mohiuddin Jahangir
Bir Uttam Abu Mayeen Ashfakus Samad
The history of the Department of Statistics, University of Dhaka cannot be complete without highlighting the sacrifice made by its heroes for the emergence of Bangladesh as an independent country. Professor ANM Muniruzzamn and five students of the department, Bir Sreshtho Mohiuddin Jahangir (Most Valiant Hero), Bir Uttam Abu Mayeen Ashfakus Samad (Great Valiant Hero), Swapan Kumar Chowdhury, Abdus Salam, and Shuvash Chandra were killed by the Pakistani army during the liberation war in 1971. Department of Statistics pays a solemn tribute to the departed souls of the martyrs and boasts about their supreme sacrifice for the independence of our motherland.