Profile of Dr. Mohammad Humayun Kabir
Dr. Mohammad Humayun Kabir
Professor
Department of Islamic History & Culture
Faculty of Arts
Email: humayunjsc@yahoo.com
Phone: +8801819100992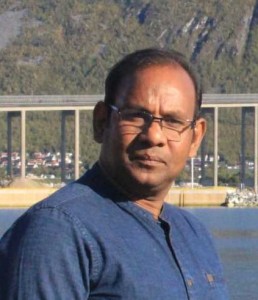 Short Biography:
Dr. Mohammad Humayun Kabir is a Professor of the Department of Islamic History and Culture of the University of Dhaka, Bangladesh. He received his Ph.D. from the Centre for South Asian Studies, School of International Studies, Jawaharlal Nehru University (JNU), New Delhi, India, specializing in Religion and politics in Bangladesh. Dr. Kabir got his Bachelor's, Master's and M.Phil. degrees in Islamic History and Culture from the University of Dhaka.
He has attended and presented his research at more than 20 international meetings and academic conferences worldwide. He has invited speakers to various international and national symposiums and conferences. Dr. Kabir has contributed to over 20 peer-reviewed publications, Book chapters and book. He has received the prestigious Best Book Awards of 2014 from Bangladesh Itihas Parishad for his book Bhasha Andolon O Nari (Language Movement and Women) published by Bangla Academy.
Professor Kabir has professional involvement in various associations including the World History Association, Indian History Congress, Pashchimbanga Itihas Samsad, Bangladesh Itihas Parishad, Asiatic Society of Bangladesh, etc. He has also been involved in various social organizations including Asian Youth Centre (AYC), Badhon, and Rotary International, etc.
Dr. Kabir has served as visiting professor in the Centre for Peace Studies (CPS), Uit-The Arctic University of Norway in 2019.
Dr. Kabir is serving as Syndicate Member of Dhaka University, Regent Board Member of Noakhali Science and Technology University.
Dr. Kabir has visited twenty countries including India, Nepal, Bhutan, Sri Lanka, Malaysia, Hong Kong, Singapore, Indonesia, Japan, Saudi Arabia, Turkey, Norway, Finland, Austria, Slovakia, Hungary, Czech Republic, Italy, and France.