Profile of Dr. Kazi A S M Nurul Huda
Dr. Kazi A S M Nurul Huda
Assistant Professor
Department of Philosophy
Faculty of Arts
Email: huda@du.ac.bd
Phone: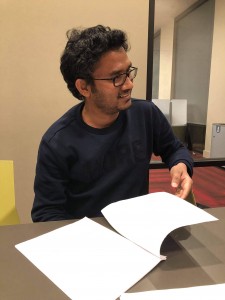 Short Biography:
I am a philosophy assistant professor at the University of Dhaka in Bangladesh. I received a PhD in philosophy from the University of Oklahoma, USA. In my dissertation, "Recognition as an Orientation: Moral and Intellectual Implications," I argue for an 'analytic' account of recognition and demonstrate recognition as an intellectual virtue. I also earned an MA in philosophy from the same university. My master's thesis – entitled "Amartya Sen's Political Philosophy of Development and Micro-credit in Bangladesh" – argues that Sen is not entirely correct in his apparent glorification of the roles of NGOs in Bangladesh because the micro-credit model of NGOs in Bangladesh is based on a problematic trusting relationship between NGOs and rural poor women.
My main philosophical interests are epistemology, political philosophy, ethics, and their interplay. I also take interests in such applied philosophical and ethical areas as environmental philosophy, development ethics, business ethics, bioethics, and philosophy of education. My work has been published in various national and international journals. (Preprints of) many of my articles are available here.
MPhil and PhD students/researchers are welcome to work with me. I am also interested in working on multidisciplinary projects with others. If you have an interesting idea and want to work with me, I am just one email away.